Spring is Here--Time to Begin Landscaping!
4/28/2017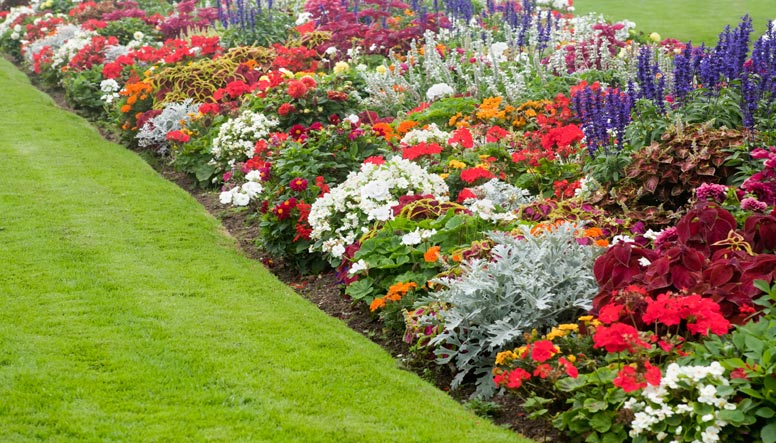 Spring is Here--Time to Begin Landscaping!
Spring is here and metro Atlanta temperatures are making it easy want to get out and spruce up those flower beds that have looked so sad all winter. This time of year, it's time to make a whole list of priorities about landscaping and maintaining your yard.
Clean up and pruning are the first order of the day. Rake up all leaves, twigs and other debris. Prune back all shrubs and bushes, but let spring flowering shrubs complete their bloom first. Since roses are nonspring-blooming plants, you can prune these bushes as well. Pruning will rejuvenate the plants and allow light into the plant's interior.
Most people know they should fertilize their lawns with the onset of warmer weather, but you should also apply a slow-release shrub fertilizer to all shrubs. Now is a good time to check the health of the trees in your yard to see how they fared this winter.
Early spring is a great time to prepare your annual or perennial flower beds. Late April and early May are the ideal time to plant these, after you have tilled the bed and added rich compost or topsoil.
Spring is a critical time to get ahead of weed control in your flower garden area. Apply an herbicide or add landscape fabric to prevent later weed outbreak. To avoid crabgrass sprouting up in your lawn, apply a pre-emergent fertilizer (unless you are planting grass seed and then these areas should not have fertilizer applied). Crabgrass doesn't usually appear until summer, but it starts the germination process in mid-spring so this is the time of year when it's most vulnerable.
Check with your local nursery or garden center for the best bulbs and plants to be planting this early in the year. Planting a bulb, plant, bush or tree at the wrong time of year is often the difference between failure and success.
Springtime is also an excellent time to check your lawn equipment and tune up mowers, trimmers and tillers. Get the blade sharpened or replaced in your lawn mower. Change the oil in your equipment. Check hand tools for cracked or dry handles and either treat with linseed oil or paint to protect the wood handles and extend their life.
Even if you're thinking of selling your home this summer, these spring landscaping tips should be followed now to avoid weed or other problems while your home is listed for sale. Did you know a home with a well-maintained and designed landscape can increase a home's value as much as 15 percent?
If playing in the dirt is not all that appealing to you, there's no time to waste contacting landscape companies to find a fit for your needs and budget before they are all completely booked for the season.
Either way, the end result will be a thriving green lawn and colorful flower bed and plant area to take pride in every time you pull in the driveway. It will be something you and your family can enjoy daily now that nice weather is here.