Real Estate News


Time for a Summer Checkup on Your Home
Temperatures in metro Atlanta have already started hitting the upper 80s in April. Now is a great time to have your air conditioning unit check and serviced. It's important that the coils are clean and that your HVAC is operating at maximum efficiency when even hotter temperatures hit Atlanta.
Many local HVAC specialists run spring checkup specials. Before these service businesses get slammed with summer emergency calls—and to prevent you from becoming one of those calls—get everything checked out now.
It's also a good time to check all the window screens in your home. Screens don't last forever and sometimes need replaced.
Your outdoor lawn equipment could also use a checkup. Did any of the garden hoses form cracks over the winter? When was the last time your lawn mower was serviced?
Does your home exterior need any refreshing or fixing? Better to be repainting trim or cleaning out gutters now than in the heart of the summer heat.

With all metro Atlanta schools letting out in a matter of weeks, spend a little time now on repairs and checkups will give you more time for family fun this summer.
It's National Lawn Care Month—a Great Time for Yardwork in Atlanta
Did you know April is National Lawn Care Month? Coincidentally, that's usually the perfect time to begin prepping the yard for summer in metro Atlanta. We have recently had mild temperatures and warm, sunny afternoons—the perfect time to get a head-start on lawns, flower boxes and planting gardens.
Whether you have a green thumb and have been biding your time to get started or you have vowed that this will finally be the year to have that picturesque front yard, it's time to get started!
Have a next door neighbor who seems to be landscape-challenged? Perhaps it's time to share these helpful websites below! Or get creative and have a Best Lawn Contest on your street or in your neighborhood. In the process of friendly competition, your neighborhood will develop an amazing streetscape!
The National Association of Lawn Professionals has an informative consumer website, LoveYourLandscape.org. There's also a web page dedicated to National Lawn Care Month: https://www.landscapeprofessionals.org/nalp/nalp/national-lawn-care-month.aspx. It share facts, statistics and a number of helpful lawn care tips for homeowners. You may be surprised at the answers to the best time to water your lawn and the best height to cut your grass.
2 Rate Hikes are Better than 4
By Andrew King
With all eyes on the Federal Reserve, real estate brokers around the nation are holding their breaths in anticipation of a strong spring market this year.

The year began with some pessimism marked by the double-whammy of the first rate increase since the Great Recession in December followed by a January stock market plunge on the first trading day of 2016. Even though the U.S. Federal Reserve (the Fed) does not directly control mortgage interest rates – those are derived by individual lenders based on a variety of factors including yields in the bond market – and the price of stocks can have a mixed impact on the economics of the housing market, those in the industry had little to feel bullish about going into March.

Then the darndest thing happened: the stock market rebounded; the spring housing market opened with great weather in the Northeast; and Fed Chair Janet Yellen appears determined to raise rates at a slower pace than most imagined going into the year.

"As we know, the Fed's move doesn't directly impact home mortgage rates, but it is an indicator and influencer," says broker Ryan E. Gable, CEO of Chicago-based StartingPoint Realty, Inc.

During a luncheon at the Economic Club of New York on March 29, Yellen addressed the recent rise in inflation and said it was too soon to know if it would last. Therefore, she would be careful not to rush into additional increases, especially given the global impact of monetary risks. The prevailing sentiment out of the luncheon was that the Fed would move on rates no more than twice this year – half the amount that brokers previously feared.

"I think part of the reason they will leave the rates where they are is that the economy is not as great as people thought it would be," said mortgage banker John Walsh, president of Total Mortgage, which operates in 36 states. "The economy is still getting its sea legs."

Still, he said, much of the country has re-entered the housing market and the low interest rates have had a lot to do with it.

"All places that got hit hard by the housing crash are coming back at strong purchase prices," Walsh says, adding that buying activity in the Northeast might be comparatively slow because the region around New York City never crashed to the same extent as the rest of the nation.

While many have taken advantage of affordable mortgages, the past few years has seen a large influx of institutional investors buying properties with cash. With a sizeable amount of these short-term owners "trading out" of their real estate positions with quick profits, a continued environment of low rates means a lot of these flippers will be able to sell nice properties to borrowers.

"The bottom line is that people who make less money will be able to now qualify for a higher value home. The borrowing threshold of the buyer does not substantially change, but the value of the home is increased. It will allow lower-income individuals to qualify for homeownership," says Scott De La Bruere, broker associate at Berkshire Hathaway Starck Real Estate in St. Charles, Ill. "This is particularity critical for individuals who have been 'on the cusp' for the last several months or years."

He urges brokers to tap this segment of the buying community. This can be achieved by finding and approaching seniors who might be ready to downsize, or young families that are starting to outgrow their first house.

"Now is the time to open up your avenues of marketing to lower-income individuals and bring them into the market," De La Bruere says. "In order to keep inventory high (within this bracket) brokers also need to be courting individuals who may want to upgrade their current starter home or retirees ready to make the move from their single family home into perhaps a town-home, condo or even assisted living facility."

Gable said that first-time homebuyers are ideal customers in a low-rate environment – not because the rates, themselves, are triggering the decision to purchase, but because they'll be able to borrow more and, consequently, afford more expensive properties.

"First-time buyers decide to buy due to lifestyle changes – newlyweds, pregnancy, job promotion. Obviously, this group relies on financing as we rarely see a first-time homebuyer pay cash – and most put down less than 20 percent – but when they decide they're buying a home, it's going to happen soon," Gable says. "However, their interest rate impacts their purchase power. If rates go up, they will buy, but less house."

He added that the correlation between rates and prices has not always been that direct in recent years. The market slowdown, while paired with greater economic uncertainty produced both lower rates and lower prices. It's been a scary combination that brokers are happy to see fade away, but Gable notes that the cost-conscious behavior practiced during the past decade could help a lot of people moving forward.

"This is a positive attitude among today's young buyers. But when the bond yields do start rising, thus raising the mortgage rates, we'll remind our clients to stay committed to their affordability," says Gable. "This is their first home, and they'll probably be in the home for less than seven years. It's not always an easy conversation, but the silver lining in an interest rate-increase scenario should be that if there's a flight from bonds to stocks and the global economy starts to pick up, we're hoping wages will increase as well. Strong employment drives the first-time buyer transaction, the interest rate determines their purchase price."

Andrew King is an award-winning journalist with 15 years of experience with the Gannett newspaper company, appearing in The Journal News (Westchester, NY), Asbury Park Press and USA Today. He also contributes to The Real Deal, TheLadders.com and TechPageOne.com.
Spring Spruce Up Tips Before Listing Your Home
With the various Atlanta school systems getting out earlier each year, it feels like summer gets here earlier as well. Summer is the No. 1 time of year for families to buy and sell homes. So with the mild temperatures we're experiencing this spring, RE/MAX Greater Atlanta wants to provide you with some quick tips for preparing your home for sale.
Exteriors count. Buyers may not even want to get out of the car if there are toys and other items all over the front yard and entry porch, paint is peeling, a shutter is hanging loose, weeds are taking over, etc. From your mail box, look up at your property. This is what potential buyers see when they drive by. Spend a few dollars to plant some colorful flowers by the mail box or the planters on the porch. Decide whether grass seed on all or parts of the lawn will help increase your curb appeal.
Touch up paint on shutters, windows, etc. where it's peeling or faded. Consider borrowing or renting a pressure washer for the sidewalks and driveway. Depending on the material on your home, this could also be used to clean/freshen up aluminum siding, brick, stone, etc.
Assess your entryway. Don't have 15 pairs of shoes and book bags piled at the front door. Make it easy for visitors to step inside and take a first look around. Is the first thing they see a stained carpet or a dull-looking hardwood floor? Pay the relative low cost to have carpets professionally cleaned. Either wax and buff the hardwoods yourself or pay to have it done.
Clutter kills the deal. If you have so much furniture, knick knacks, books, toys, clothes and other belongings that you're busting at the seams in your current home, potential buyers will quickly pick up on this. It will make them wonder if their belongings will fit as well. Have a yard sale, donate items to worthy area causes or box up some of the noncritical items. If possible, store these boxes at someone's house or rent a small storage unit.
Kitchens count. Kitchens are usually one of the most important areas that homebuyers consider. What can you do to freshen the look in here? Clear off counters as much as possible. Make sure every cabinet is not full to overflowing. Make the appliances shine with a hard cleaning (including the oven interior). Is one appliance way out of date or even not matching the others? Depending on the expense and what you can currently afford, consider buying a replacement. Or at the very least, offer an appliance allowance when you list the home.
Walls and windows. This is often another area that potential buyers look with a critical eye. If you've done some unique colors or paint treatments, this is often a turn-off to buyers. While painting a single wall or an entire room is really not the difficult a job, most people dread having to do it. Neutral is the name of the game when trying to sell. If a room has wallpaper or a wallpaper border, this will also seem out-of-date to buyers.
With windows, you want to clean all windows (inside and out if possible), to make them shine and allow in as much natural light as possible. Even something as simple as thick drapes in the family room which block out so much light that it appears cave-like, should be changed.
Not sure what you might need to work on? Contact a full-time Realtor today to both assess your property's value and make suggestions on what could be changed or improved. Be direct and ask if there's anything you can do to make the home more inviting. Once asked, most Realtors will give you a good assessment. After all, the more prepped the house looks, the faster it will go under contract. That's a win-win for both parties.
Contact RE/MAX Greater Atlanta today at 770-973-9700 with your real estate questions!
Fireplace Safety Tips
With the recently below freezing overnight temperatures in metro Atlanta, a fireplace is a nice feature to have and use. However, like most things in your home, certain safety and preventative tips need to be used with a fireplace.

When using your fireplace this winter, you should:

1. Burn only seasoned hardwood that has been dried for at least six months. Green, unseasoned or soft woods such as pine emit more creosote when burned— that's the flammable stuff that can build up in your chimney. While Georgia is known for having so many pine trees, never burn pine wood in your indoor fireplace.

2. Defend against sparks or flying embers. Look into getting a spark guard--the mesh screen that can be placed in front of your fire--to help prevent this. Have a fireplace rug or mat that is specially designed for use in front of fireplaces. Such a flame-retardant rug can prevent burn spots in your carpet or hardwood flooring.

3. Have the proper equipment nearby--a fully charged fire extinguisher and a functioning smoke alarm.

4. Do not leave the fire unattended for extended periods of time.

5. Be sure the fire has been completely put out before you retire for the night.

6. When not using your fireplace, close the damper to prevent warm air from being lost straight up your chimney. Forgetting to close the damper can be a costly mistake on your energy bill. Just remember to open the damper when you get ready to build your next fire. Otherwise, without someplace for the smoke to escape, your home will quickly fill with smoke!

7. Be sure the top of your chimney has a wire mesh cap to prevent small animals like birds and squirrels from coming down your chimney and into your home.

And finally, if your fireplace get's regular use each fall and winter, you should plan an annual visit from a certified chimney cleaner to inspect and clean your fireplace and chimney. This will help prevent dangerous build-up or clogs.

So grab a stick and some marshmallows or perhaps just a good book and curl up next to that warm, cozy fire. And if your home doesn't have a fireplace, but it's on your list of must-haves for your next home, contact us at RE/MAX Greater Atlanta today to begin your next home search!
Healthy Home Air in the Winter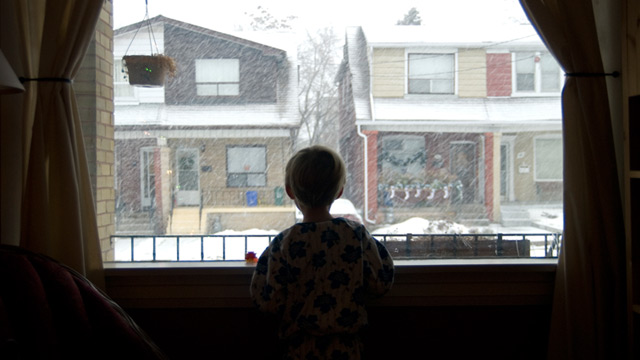 Winter is an excellent time to take some precautions to have clean, safe air in your home. After all, the winter months are when we spend the most time indoors. With January being National Radon Action Month, this is a good time to review precautions you can take in your home.
Radon levels can soar during colder months. Some 21,000 people a year die from lung cancer that's a result of exposure to indoor radon. Approximately one home in 15 has unacceptably high levels of radon, but it's odorless so it can be difficult to diagnose. A simple test kit can be purchased to monitor your home's radon levels. Check out www.SOSradon.org for more details as well as kit ordering, which runs $15-25. Or call the Environmental Protection Agency (EPA) hotline at 800-55-RADON.
Beyond that, there are some other, basic things you can do to have healthier air. Good ventilation is one major key to healthy air. That includes basic things like using the exhaust fan when bathing and showering or using the range hood fan every time you cook. Numerous contaminants and chemicals including carbon monoxide get released from food while cooking. Clothes' dryers need to have the exhaust directed to the outside as well.
Cleaning products can also release toxic or irritating chemicals into the air. Select cleaning products certified to have low levels of chemical emissions or use natural products like vinegar, lemon juice or baking soda. So many green cleaning products are now available and at a much more affordable cost than a few years ago.
There are many types of air purification systems that can clean or recirculate the air through your home. Check with your local HVAC contractor for more information on the numerous systems that can be added to your current HVAC units.
Things like new carpeting, varnishes, paints and hardwood flooring can also generate significant amounts of volatile organic compounds (VOCs). If handling a remodeling or home improvement project, be sure to ask for low VOC materials.
There is even evidence that plants can help specific air quality problems. Specific plants have been determined to assist with certain air concerns. English Ivy plants are helpful to offset tobacco smoke. Chrysanthemums assist with household cleaners and plastics. Emissions from paints and detergents can be reduced by having Peace Lilies in your home. For furniture, Bamboo Palms are recommended and for carpet, a plant called Golden Pathos can be helpful.
At RE/MAX Greater Atlanta, we hope these healthy air tips prove helpful to you or serve as a starting point for you to do your own research. We want metro Atlanta families to breathe easy and be healthy!
7 Winter Organizing Tips
The goal of getting organized is one of the most common new year resolutions. And since it's winter, you have a lot more time to fill while being indoors. Time spent organizing in one or more of the following areas will pay dividends year-round.
Hang your brooms, mops and other cleaning tools. Whether it's in your basement utility room, a large pantry, laundry room or mud room, this will free up a lot of ground space and allow you to find the items quickly when a spill or other mess happens.
Create a common area in the kitchen or breakfast nook to put a weekly calendar and make sure everyone in your household knows to check this or request something be added.
Organize your junk drawer. Just about every family has one, so don't try to deny that miscellaneous drawer in your kitchen with pizza coupons, rubber bands, tape, scissors and a host of other items. Check into drawer organizers or get those small desk organizer trays at an office supply store.
Designate shelves in your cabinets or pantry for specific items. Hand-write or create printed labels for the various sections so that you or anyone in your household can easily find items. Suggested labels include: soups, vegetables, cereal/breakfast items, pasta and snacks. If someone in your house has special dietary needs, you could add another label area for that, such as gluten-free. Then, if you will only train yourself to put items only in the designated areas, it will go much faster in the future when you're looking for that elusive can of chicken broth.
Most car trunks could use organizing as well. Buy one of those inexpensive trunk organizers (usually around $15-25) or if you have bigger items such as sports gear, buy a plastic tote with a lid. You'll be thrilled not having these items shifting around in your car at every turn. You will also be able to locate reusable shopping bags or other items much more quickly.
Create a master recipe binder. Too many cookbooks or can't remember which one has that specific recipe you're looking for? Or do you have dozens of recipes you've torn out of magazines or printed out from online that are a chaotic mess? Winter is the perfect time to organize this into a recipe binder. Create some quick tabs like breakfast, casseroles, chicken, beef and desserts for an even faster way to find that recipe in a time pinch. Photocopy favorite recipes from cookbooks and give most of your cookbooks away. Having such a binder is also a wonderful way to come up with dinner ideas quickly, as it will have all your favorite and most frequently used recipes in one convenient place.
Winter and all that indoor time is the perfect time to tackle your closet. This is often one of the most dreaded areas to work on and organize. Just remind yourself how wonderful it will be to walk in and instantly find that belt or pair of shoes you want to wear that day. The general rule of thumb is to get rid of articles of clothing you haven't worn in at least six months. Not sure which things haven't been worn? Turn all the hangers of that season's clothing around, so that the open hook part is facing outward. Then, each time you wear something, change the hanger back to its normal position when you put the clothing back in the closet. In just a few months, you will clearly see that you don't wear at least half the items. Charities like Goodwill or women's/homeless shelters will gratefully accept your donated items and this donation can be used as a tax write-off at the end of the year.
While winter can be a dreary time of year, make the most of your indoor time to make your household run more smoothly. When those busy summer months arrive, you will be ahead of the game!
Happy Holidays from RE/MAX Greater Atlanta
As the end of the year approaches, our entire team at RE/MAX Greater Atlanta wants to wish all our readers, web visitors, and past clients a very happy holiday season and a happy new year.

It's been another full year, and I think that most of you will agree that it passed far too quickly. We feel privileged to have served so many of you in metro Atlanta with your real estate needs in 2015, and we enjoyed giving back to the community with our recent Toys for Tots drive.

The Atlanta real estate market continues to expand, and property values are increasing. So is the demand for move-in ready properties. As you soon turn to thinking about your New Year's Resolutions, if one of these is changing addresses, we would be honored to help. We know you have many choices in the local market, and hope you will choose RE/MAX, the most recognized name in real estate.

Our capable roster of agents has worked in just about every price point and section of metro Atlanta. Call our office at 770-973-9700, and we will be glad to match your needs with the right agent on our team.

Until then, have a safe and happy holiday season and a happy new year!
RE/MAX Greater Atlanta Collecting for Toys for Tots

'Tis the season for giving! The holiday season is the perfect time to remember those less fortunate in our communities, and to give generously to those in need. RE/MAX Greater Atlanta has been a collection site for Toys for Tots for over a decade, and we are proud to serve in that capacity again this year.

So, as you're doing your holiday shopping, we ask that you please consider this amazing charity. Needy children around metro Atlanta thank you. Our office, located at 2050 Roswell Road in Marietta, is open during normal weekday business hours and we will be happy to accept your unwrapped toys for this cause. We will be accepting donations through mid-day Friday, December 18.

Happy Holidays everyone and thank you, in advance, for your Toys for Tots contributions!


Giving Thanks This Holiday Season
As Thanksgiving is right around the corner, we wanted to give thanks to all our past and present homebuyers and sellers as well as the local community. We have been based in East Cobb for decades and love the northern metro Atlanta area we serve. As this is a season for giving back, RE/MAX Greater Atlanta will again be a drop-off site for Toys for Tots collection. This is a cause we have taken pride in assisting for many years.

If you're feeling the desire to give back this holiday season, there are so many local causes, food banks, and meal kitchens which are desperately in need of help, donated goods and funds. In Cobb County, check out MUST Ministries (www.mustministries.org) for their needs and the many amazing ways they serve the local community. It's also a great way to be sure your donations stay in the community to benefit those in need.

For a list of ways to help out in Cobb County--whether its Meals on Wheels or programs to benefit children in need--visit www.cobbcounty.org/volunteer/. Or check out http://www.marietta.com/giving-your-all, for an excellent list of local charities and organizations to fit your various volunteer interests, including information on places like Calvary Children's Home, Hope for Christmas, the local United Way, Cobb Senior Services or many others.

Many area churches also have food banks or holiday meals for the needy. Want to extend your giving circle beyond Cobb County? Places like Atlanta Community Food Bank have been assisting the metro Atlanta area for decades.

We hope at least one of the above charities has piqued an interest this holiday season. A small donation or giving a few hours of your time can mean a much bigger difference than you can possibly imagine.

Happy Thanksgiving!