9 Pointers for Moving Day
8/4/2017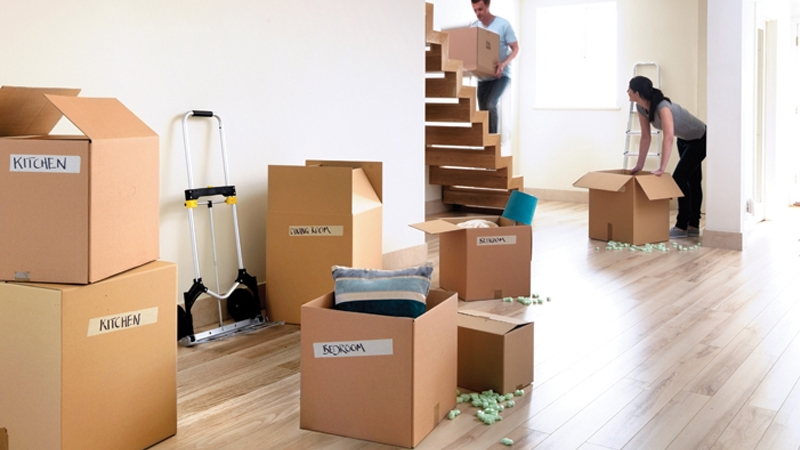 9 Pointers for Moving Day
Moving has been listed as one of life's top 10 most stressful experiences. Because our job is all about moving people from one address to another, our RE/MAX Greater Atlanta agents know this can be a challenging time for families. We have helped thousands of families change addresses in metro Atlanta. Here are some pointers for making your move a little easier.
1.

Specially mark a few essential boxes.

Make sure these end up in your vehicle instead of the moving truck. These boxes should contain key items immediately needed in the first few days of living in the new residence—toilet paper, hand soap, shower curtain, towels, bed sheets, pillows, blankets, aspirin, a couple changes of clothes for each family member, a few cleaning supplies, non-perishable snacks, coffee pot, mugs, bottled water, a few utensils, paper plates, any medications needed, pet supplies like dog bowls and dog food if you have pets, etc.

2.

Stay as organized as possible. This helps reduce stress levels significantly. Keep packing supplies in the same area, have plenty of supplies on hand so you don't have to run out in the middle of moving for more tape, packing materials, boxes, etc.

Don't lose sight of the end goal. You're moving to a new place! Possibilities for new friendships and memories are endless. By being less stressed during your move, you will be more open to new experiences from the moment you pull up to your new address.
Schedule donation pickups a few weeks in advance as donation companies often have limited staffing and a lengthy lead time. Make sure these donations are picked up at least a week before you leave. Having these items out of the way as you do your final packing will be a relief and show you there's less to be concerned with moving.
Mark every box. Taking a few seconds to be specific now could save you a lot of headaches later. Instead of simply saying Kitchen, add something like Kitchen—pots and pans or Kitchen—pantry items. That way, when you are trying to find something, you won't have to open 15 boxes marked Kitchen just to find the silverware.

Be conscious of each box's weight. Avoid the temptation to find huge boxes to stuff to capacity that then take two people to lift. For heavier items like books, find small boxes such as those found at liquor stores or that held reams of paper with lids. These will sometimes have a reinforced bottom and are a manageable size, even when full of books. Better to have 20 small boxes of books than six boxes requiring a forklift to get off the moving truck!
Buy, borrow or rent a dolly or flatbed with wheels. The small expense will be worth it in terms of moving faster and having fewer sore muscles afterward.
Time management—it's essential for reducing your stress as moving day draws near. Don't get caught up in going through items, reorganizing, etc. Allow time for packing each day for the weeks prior to your move. The time for ridding out was before the moving process began, especially in areas such as clothing, children's toys, furniture and kitchen items. Those extras should have gone in the donation piles or the moving sale. To rid out now, at the eleventh hour, will result in rash decisions as patience wears thin and your moving deadline nears. You don't want to be the family with a mountain of belongings at the curb for trash pickup as you pull away from the curb for the final time.
Pay special attention to pets. This will be a very confusing and stressful time for them. Try to crate them or keep them in an area away from all the action. If necessary, board them for a day or two. The last thing you need to happen is a pet to escape out a frequently open front door on moving day.
From RE/MAX Greater Atlanta, may you have many happy memories in your new home!