Real Estate News


Healthy Home Air in the Winter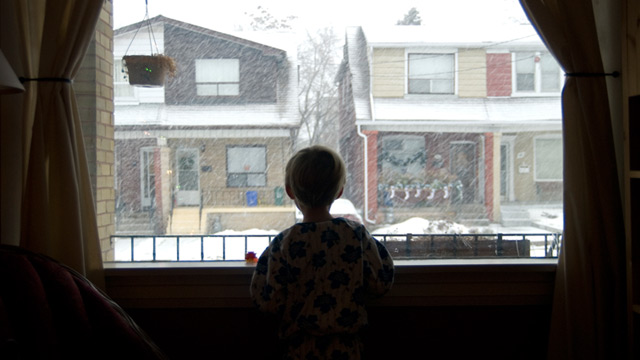 Winter is an excellent time to take some precautions to have clean, safe air in your home. After all, the winter months are when we spend the most time indoors. With January being National Radon Action Month, this is a good time to review precautions you can take in your home.
Radon levels can soar during colder months. Some 21,000 people a year die from lung cancer that's a result of exposure to indoor radon. Approximately one home in 15 has unacceptably high levels of radon, but it's odorless so it can be difficult to diagnose. A simple test kit can be purchased to monitor your home's radon levels. Check out www.SOSradon.org for more details as well as kit ordering, which runs $15-25. Or call the Environmental Protection Agency (EPA) hotline at 800-55-RADON.
Beyond that, there are some other, basic things you can do to have healthier air. Good ventilation is one major key to healthy air. That includes basic things like using the exhaust fan when bathing and showering or using the range hood fan every time you cook. Numerous contaminants and chemicals including carbon monoxide get released from food while cooking. Clothes' dryers need to have the exhaust directed to the outside as well.
Cleaning products can also release toxic or irritating chemicals into the air. Select cleaning products certified to have low levels of chemical emissions or use natural products like vinegar, lemon juice or baking soda. So many green cleaning products are now available and at a much more affordable cost than a few years ago.
There are many types of air purification systems that can clean or recirculate the air through your home. Check with your local HVAC contractor for more information on the numerous systems that can be added to your current HVAC units.
Things like new carpeting, varnishes, paints and hardwood flooring can also generate significant amounts of volatile organic compounds (VOCs). If handling a remodeling or home improvement project, be sure to ask for low VOC materials.
There is even evidence that plants can help specific air quality problems. Specific plants have been determined to assist with certain air concerns. English Ivy plants are helpful to offset tobacco smoke. Chrysanthemums assist with household cleaners and plastics. Emissions from paints and detergents can be reduced by having Peace Lilies in your home. For furniture, Bamboo Palms are recommended and for carpet, a plant called Golden Pathos can be helpful.
At RE/MAX Greater Atlanta, we hope these healthy air tips prove helpful to you or serve as a starting point for you to do your own research. We want metro Atlanta families to breathe easy and be healthy!
7 Winter Organizing Tips
The goal of getting organized is one of the most common new year resolutions. And since it's winter, you have a lot more time to fill while being indoors. Time spent organizing in one or more of the following areas will pay dividends year-round.
Hang your brooms, mops and other cleaning tools. Whether it's in your basement utility room, a large pantry, laundry room or mud room, this will free up a lot of ground space and allow you to find the items quickly when a spill or other mess happens.
Create a common area in the kitchen or breakfast nook to put a weekly calendar and make sure everyone in your household knows to check this or request something be added.
Organize your junk drawer. Just about every family has one, so don't try to deny that miscellaneous drawer in your kitchen with pizza coupons, rubber bands, tape, scissors and a host of other items. Check into drawer organizers or get those small desk organizer trays at an office supply store.
Designate shelves in your cabinets or pantry for specific items. Hand-write or create printed labels for the various sections so that you or anyone in your household can easily find items. Suggested labels include: soups, vegetables, cereal/breakfast items, pasta and snacks. If someone in your house has special dietary needs, you could add another label area for that, such as gluten-free. Then, if you will only train yourself to put items only in the designated areas, it will go much faster in the future when you're looking for that elusive can of chicken broth.
Most car trunks could use organizing as well. Buy one of those inexpensive trunk organizers (usually around $15-25) or if you have bigger items such as sports gear, buy a plastic tote with a lid. You'll be thrilled not having these items shifting around in your car at every turn. You will also be able to locate reusable shopping bags or other items much more quickly.
Create a master recipe binder. Too many cookbooks or can't remember which one has that specific recipe you're looking for? Or do you have dozens of recipes you've torn out of magazines or printed out from online that are a chaotic mess? Winter is the perfect time to organize this into a recipe binder. Create some quick tabs like breakfast, casseroles, chicken, beef and desserts for an even faster way to find that recipe in a time pinch. Photocopy favorite recipes from cookbooks and give most of your cookbooks away. Having such a binder is also a wonderful way to come up with dinner ideas quickly, as it will have all your favorite and most frequently used recipes in one convenient place.
Winter and all that indoor time is the perfect time to tackle your closet. This is often one of the most dreaded areas to work on and organize. Just remind yourself how wonderful it will be to walk in and instantly find that belt or pair of shoes you want to wear that day. The general rule of thumb is to get rid of articles of clothing you haven't worn in at least six months. Not sure which things haven't been worn? Turn all the hangers of that season's clothing around, so that the open hook part is facing outward. Then, each time you wear something, change the hanger back to its normal position when you put the clothing back in the closet. In just a few months, you will clearly see that you don't wear at least half the items. Charities like Goodwill or women's/homeless shelters will gratefully accept your donated items and this donation can be used as a tax write-off at the end of the year.
While winter can be a dreary time of year, make the most of your indoor time to make your household run more smoothly. When those busy summer months arrive, you will be ahead of the game!
Happy Holidays from RE/MAX Greater Atlanta
As the end of the year approaches, our entire team at RE/MAX Greater Atlanta wants to wish all our readers, web visitors, and past clients a very happy holiday season and a happy new year.

It's been another full year, and I think that most of you will agree that it passed far too quickly. We feel privileged to have served so many of you in metro Atlanta with your real estate needs in 2015, and we enjoyed giving back to the community with our recent Toys for Tots drive.

The Atlanta real estate market continues to expand, and property values are increasing. So is the demand for move-in ready properties. As you soon turn to thinking about your New Year's Resolutions, if one of these is changing addresses, we would be honored to help. We know you have many choices in the local market, and hope you will choose RE/MAX, the most recognized name in real estate.

Our capable roster of agents has worked in just about every price point and section of metro Atlanta. Call our office at 770-973-9700, and we will be glad to match your needs with the right agent on our team.

Until then, have a safe and happy holiday season and a happy new year!
RE/MAX Greater Atlanta Collecting for Toys for Tots

'Tis the season for giving! The holiday season is the perfect time to remember those less fortunate in our communities, and to give generously to those in need. RE/MAX Greater Atlanta has been a collection site for Toys for Tots for over a decade, and we are proud to serve in that capacity again this year.

So, as you're doing your holiday shopping, we ask that you please consider this amazing charity. Needy children around metro Atlanta thank you. Our office, located at 2050 Roswell Road in Marietta, is open during normal weekday business hours and we will be happy to accept your unwrapped toys for this cause. We will be accepting donations through mid-day Friday, December 18.

Happy Holidays everyone and thank you, in advance, for your Toys for Tots contributions!


Giving Thanks This Holiday Season
As Thanksgiving is right around the corner, we wanted to give thanks to all our past and present homebuyers and sellers as well as the local community. We have been based in East Cobb for decades and love the northern metro Atlanta area we serve. As this is a season for giving back, RE/MAX Greater Atlanta will again be a drop-off site for Toys for Tots collection. This is a cause we have taken pride in assisting for many years.

If you're feeling the desire to give back this holiday season, there are so many local causes, food banks, and meal kitchens which are desperately in need of help, donated goods and funds. In Cobb County, check out MUST Ministries (www.mustministries.org) for their needs and the many amazing ways they serve the local community. It's also a great way to be sure your donations stay in the community to benefit those in need.

For a list of ways to help out in Cobb County--whether its Meals on Wheels or programs to benefit children in need--visit www.cobbcounty.org/volunteer/. Or check out http://www.marietta.com/giving-your-all, for an excellent list of local charities and organizations to fit your various volunteer interests, including information on places like Calvary Children's Home, Hope for Christmas, the local United Way, Cobb Senior Services or many others.

Many area churches also have food banks or holiday meals for the needy. Want to extend your giving circle beyond Cobb County? Places like Atlanta Community Food Bank have been assisting the metro Atlanta area for decades.

We hope at least one of the above charities has piqued an interest this holiday season. A small donation or giving a few hours of your time can mean a much bigger difference than you can possibly imagine.

Happy Thanksgiving!
Giving Thanks to Our Nation's Veterans
This Wednesday, November 11th, is Veterans Day and we wanted to take a special moment to thank the countless American veterans who have proudly and courageously served our nation.
The holiday began as a day to remember the end of World War I. It was declared a holiday in 1919 by President Woodrow Wilson. Originally called Armistice Day, the holiday became Veterans Day in 1954.
At RE/MAX Greater Atlanta, we have several team members who proudly served in the military. It's one of the reasons we are always a drop-off location for the Marines' Toys for Tots program at Christmas.
Atlanta has a long-standing tradition of holding a Veterans Day Parade. The 34th Annual Atlanta Veterans Parade is Saturday, November 7th, in Downtown Atlanta starting at 11:11 a.m. It's a great opportunity to honor, support, and thank all who have served and are currently serving our nation in the United States military. To find our more information visit www.gavetsdayparade.org.
There are also many businesses offering free meals or services to veterans next Wednesday. Places like Great Clips, which is offering a free haircut, Zoo Atlanta which is offering free admission to veterans and active duty military on November 11, or Golden Corral, Chili's, Outback Steakhouse, Texas Roadhouse and others that are offering veterans free meals. For a pretty extensive list of businesses saluting veterans visit http://themilitarywallet.com/veterans-day-free-meals-and-discounts/.
So take some time this weekend or next week on Veterans Day to thank someone you know for serving in the military and protecting our nation's freedoms.
A Halloween Treat -- an Extra Hour to Your Weekend!

What do clocks and Halloween have to do with each other? Well, this weekend, you'll need to set your clocks back one hour when you go to bed Halloween night. Yes, that's an extra hour to your weekend!

Sadly, Daylight Savings Time ends this weekend, which means it will be getting dark much, much earlier each day. So, while you're out celebrating Halloween, be sure to take notice of how late the sun sets, as you won't be experiencing that again for the next several months. Can winter be far behind?

And in case you're still looking for fun activities this weekend, check out these websites for things to do in the area:

http://www.eastcobber.com/halloween-happenings-around-east-cobb-2

http://mdjonline.com/view/full_story/26934089/article-A-family-tradition--Event-provides-safe-alternative-to-trick-or-treating?instance=home_lifestyle

http://www.events12.com/atlanta/october/

http://www.atlanta.net/halloween/

From everyone here at RE/MAX Greater Atlanta, have a safe and happy Halloween!
Fall Landscaping Tips in Atlanta
Autumn is here and, thankfully, more moderate Georgia temperatures! While it's a good time to enjoy the last bit of mild weather before winter arrives, it's also an opportunity to get your front and backyard landscaping in order.
Fall is actually a great time for gardeners and landscapers to prepare trees, flowers, shrubs and other plants for the upcoming winter season. Smart gardeners use the time for just that purpose. Many plant varieties can be vulnerable to the cold chill of winter. That's why it is important to take steps to protect them now to ensure a healthy spring and summer blooming season next year.
One of the most critical elements is simply to know what type of care each plant in your garden or yard will need as the cold season approaches. Look at the various trees and plants in your landscape and determine the care needed to prepare them for winter. The feeding, fertilization, watering and care each plant needs will vary, so it's important to gather this information and give each plant what it needs. Some plants will need to be pruned, while others will need a healthy dose of fertilization to survive the winter. Still others might need to be covered if a cold frost is about to hit.
Turn to the trusty internet if you're not sure or check with a local nursery. Other tips include:
Give trees and shrubs a final deep watering in late autumn after all the leaves have fallen and before a heavy ground freeze.
Speaking of leaves, don't wait too long to rake and/or mulch leaves as it can damage your lawn. It's a mistake to wait until all leaves have fallen. The raking process may need to be repeated two or three times during autumn.
Spread a layer of mulch an inch or so thick around the base of plants to provide insulation for the winter.
Although it seems like grass stops growing in the Fall, the roots are actually growing deeper to prepare for winter. Fertilizing and reseeding your lawn early in autumn gives the roots a boost before winter arrives. A second feeding in late October will keep it winterized and strong through the Atlanta winter weather.
Autumn is also a great time of year to get shrubs and trees planted in the ground or to plant all your bulbs for next Spring, so start thinking ahead about how you want your garden to look next year.
Repair or add bird feeders to your yard and fill these now so birds know where to look later for a winter food source. Check and refill these every couple weeks throughout the coming colder months.
Drain and store outdoor hoses.
Drain the gas from your mower after its last use for the year. This prevents the remaining fuel from getting gummy during the long off-season.
Clean and properly store tools, toys and outdoor furniture to protect them from damage and the elements.
Taking some time in the autumn to properly care for plants, shrubs, trees and your lawn will reduce the amount of work needed when springtime rolls around.
Great Fall Activities in Metro Atlanta

Fall officially arrived this week on Wednesday, September 23rd. Just where has the year gone? Fall is typically a time of great activity in metro Atlanta, with many pumpkin and apple festivals, changing leaves, Oktoberfest celebrations, craft shows and other events. Start planning your Fall weekends now with these helpful links to area events:

http://www.atlantagatoday.com/pmcparland/category/atlanta-blog/travel-guide/atlanta-festivals/atlanta-fall-festivals/

http://www.atlanta.net/events/festivals/fall/

http://atlantawithkid.com/things-to-do-in-the-fall-in-atlanta-with-kids/

http://www.funtober.com/festivals/georgia/

Or, head a bit farther away for the day or the weekend by checking out all that nearby Chattanooga has to offer. For a medium-sized city, there's a lot to do, including a children's museum, Ruby Falls, Rock City, an amazing aquarium, a large weekend farmer's market, and much more.

http://www.chattanoogafun.com/fall/festivals-and-events

Happy Fall, everyone!

Less Than 3 Months Left to Achieve Homeownership in 2015
At RE/MAX Greater Atlanta, we realize that you may still be basking in the kids being back in school, football season starting, and the recent hint of Fall weather cooling things off. However, if a move is something you need or want to do, time is quickly winding down to achieve this in 2015. After all, it takes time to find the perfect home, negotiate a contract, and prepare your loan for closing.

Buying a home in metro Atlanta is a better deal than renting in almost every zip code. The next few weeks are particularly key, as there is leftover summer listing inventory. Historically, far fewer listings are added the last few months of the calendar year. These sellers are, at least, more serious because people don't generally have homes listed over the holidays unless a move is a top priority. However, for the best inventory choices over the next four months or so, now is the time to get serious about your home search.

Earlier this week, the Fed opted to leave interest rates where they are, and this is another huge bonus for metro Atlanta home-buyers. Each month, as our economy and employment continue to improve, it becomes more likely that interest rates will be raised. Waiting until 2016 to purchase a home may end up costing you thousands more in the long run, and it may also mean a larger monthly mortgage payment.

Unsure of what you want in a home? We can help with that. Uncertain of how much home you can qualify for? We're happy to refer you to trusted mortgage partners. Whatever your Atlanta real estate questions, RE/MAX Greater Atlanta is here to help guide you through the process -- every step of the way! Conduct a search of available properties here on our website, or call us at 770-973-9700.